Poster presentation

Open Access
Resonant response of a Hodgkin-Huxley neuron to a spike train input
BMC Neuroscience
2009
10(Suppl 1):P250
Keywords
Animal Model
Membrane Potential
Time Constant
Resonant Frequency
General Property
Introduction
Experiments show that neurons have a tendency to respond to signals tuned to a resonant frequency [1]. In order to understand the general properties of a resonant response of a neuron, we study the silent Hodgkin-Huxley neuron driven by periodic input. The current arriving through the synapse consists of a set of spikes I p (t) ~ gsyn ∑(t/τ) exp(-t/τ) C(t) (V a -V syn ), where g syn is the synapse conductivity, τ is the time constant associated with the synapse conduction, Va is the maximum membrane potential and Vsyn is the reversal potential of the synapse.
Results
See Figures
1
and
2
.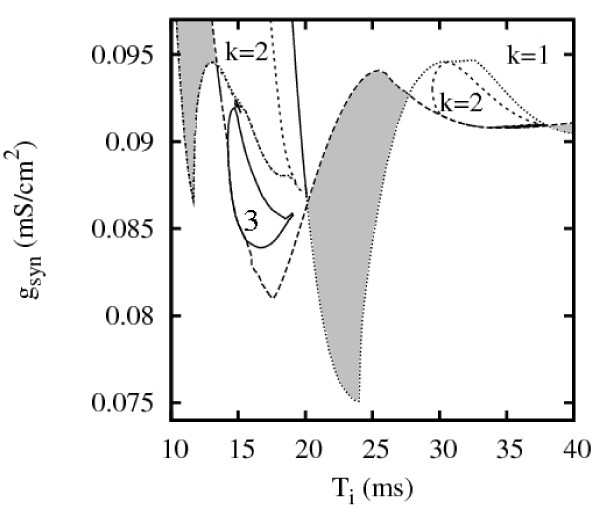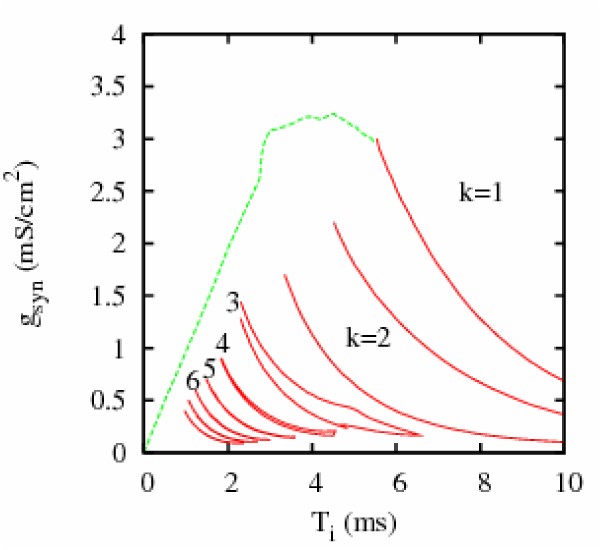 Declarations
Acknowledgements
Part of the numerical computation was performed in the Computer Center of the Tri-city Academic Computer Network in Gdansk, Poland.
Authors' Affiliations
(1)
Quantum Physics Division, Faculty of Physics, Adam Mickiewicz University, Poznan, Poland
References
Hutcheon B, Yarom Y: Resonance, oscillation and the intrinsic frequency preference of neurons. Trends Neurosci. 2000, 23: 216-222. 10.1016/S0166-2236(00)01547-2.PubMedView ArticleGoogle Scholar
Hasegawa H: Responses of a Hodgkin-Huxley neuron to various types of spike-train inputs. Phys Rev E. 2000, 61: 718-726. 10.1103/PhysRevE.61.718.View ArticleGoogle Scholar
Lee SG, Kim S: Bifurcation analysis of mode-locking structure in a Hodgkin-Huxley neuron under sinusoidal current. Phys Rev E. 2006, 73: 041924-10.1103/PhysRevE.73.041924.View ArticleGoogle Scholar
Copyright
© Borkowski; licensee BioMed Central Ltd. 2009
This article is published under license to BioMed Central Ltd.