Poster presentation

Open Access
Interlaminar processing in auditory cortex before and after auditory trauma: spontaneous and evoked responses of independent sources
BMC Neuroscience
2013
14 (Suppl 1) :P125
Animal Model
Temporal Lobe
Independent Component Analysis
Independent Component
Temporal Lobe Epilepsy
The interaction of neural populations within the neocortex is mainly characterized by which layer they located in. For instance: thalamocortical input projects to layer 4 cells, which in turn project to layer 2/3 cell. Layer 2/3 cells then forward signals onto layer 5 cells [
4
]. However, it is difficult to see interactions within layers, or even which neural populations in one layer may be interacting with other layers. Very fast oscillations (VFOs, $>$80 Hz) have been associated with neocortical processing [
1
,
3
], and have distinct roles in different cortical layers [
3
]. Moreover, VFOs increase in temporal lobe epilepsy [
2
,
6
], which is associated with trauma [
5
]. In this study, we take a more detailed look at interlaminar interactions, VFOs, and the effects of trauma by applying independent component analysis (ICA) to recordings from rat auditory cortex.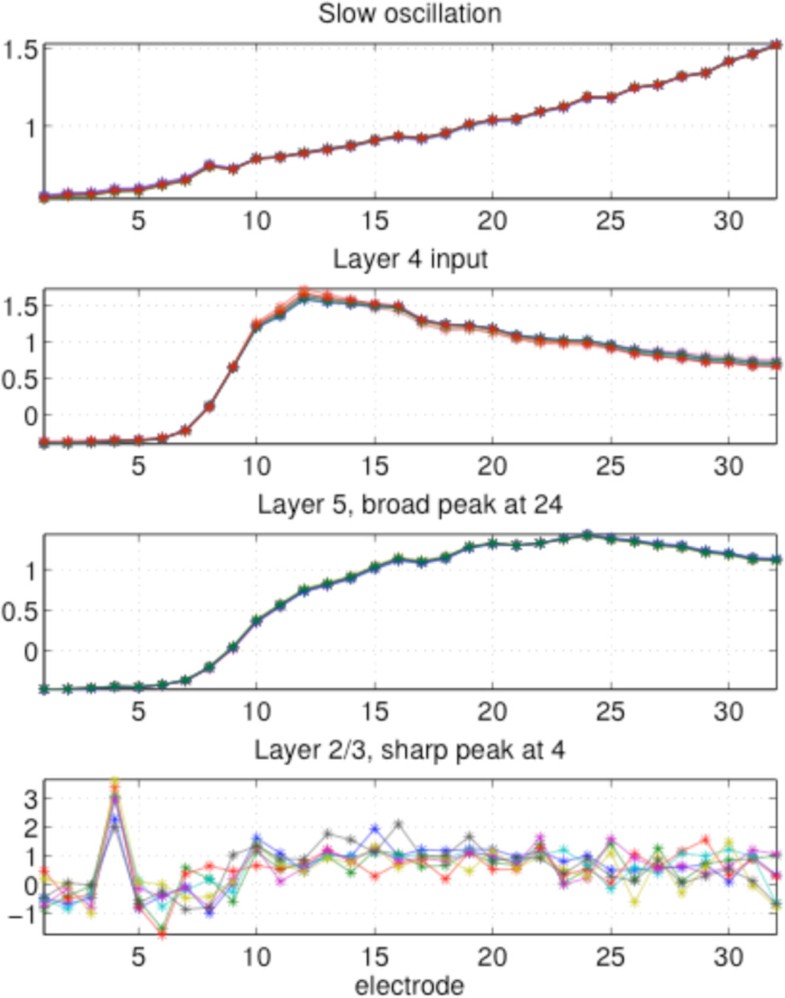 (1)
Lab. for Neural Computation and Adaptation, RIKEN Brain Science Institute, Wakoshi, Saitama 351-0198, Japan
(2)
Strathclyde Institute of Pharmacy and Biomedical Sciences, University of Strathclyde, Glasgow, G4 0RE, UK
© Munro et al; licensee BioMed Central Ltd. 2013
This article is published under license to BioMed Central Ltd. This is an Open Access article distributed under the terms of the Creative Commons Attribution License (http://creativecommons.org/licenses/by/2.0), which permits unrestricted use, distribution, and reproduction in any medium, provided the original work is properly cited.