Editor Profiles
Darren Byrne is an Editor for the BMC Series and has been the Editor of BMC Neuroscience since July 2019.
Darren did his BA in Psychology at the National University of Ireland, Galway. Following this he did an MA in Criminology and Criminal Justice King's College London. After this he did an MSc in Neuroscience with Psychiatric Genetics at King's College London. He then did a PhD in Neuroscience in the Centre for Developmental Neurobiology, King's College London studying experience-dependent neural plasticity. Darren joined BMC in October 2018 as a locum editor after finishing his PhD and became a manuscript editor in March 2019.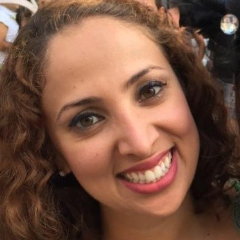 Ana is Manuscript Editor for the BMC series, and has been with BMC Neuroscience since September 2019. Prior to joining BioMed Central, Ana was a post-doctoral researcher at the University College Cork and the National Suicide Research Foundation developing a program to improve the mental health services and reduce the number of suicides in Ireland. Ana started her career in science investigating the psycho-pharmacological effects of plant extracts on animal models of anxiety and depression. She completed her PhD in Pharmacology with emphasis in Neuroscience at the Federal University of Santa Catarina, Brazil, investigating the effects of muscarinic receptor activation on adult hippocampal neurogenesis. Previously she worked as lecturer of Neuroscience, Psycho-pharmacology and Behavioural genetics to Psychology students in Brazil.
Kelda is Manuscript Editor for the BMC series, and has been with BMC Neuroscience since March 2020. She started her research career with a BSc at Bangor University, where she investigated how we use our hands and hand-held tools in 3D space. Kelda went on to do an MSc in Research Methods in Psychology at University College London. Following this, she did a PhD at Birkbeck, investigating somatosensory representations of the hands and feet.
Janelle joined the BMC series as an Assistant Editor in 2017. She earned a Bachelor's in Psychology and a Master's in Neuroscience from the University of Hartford.
Anatomy, development, plasticity and repair
Dr. Anthony E. Kline received both his Masters and Doctoral degrees in Psychology/Behavioral Neuroscience from the University of Colorado at Boulder in 1996 and 1998, respectively. He has been at the University of Pittsburgh since 1998 where he began as a Visiting Research Associate in the Department of Neurological Surgery and the Safar Center for Resuscitation Research. In 2002, he joined the Department of Physical Medicine & Rehabilitation, where he is currently a full Professor with Tenure.
Dr. Kline's research interests include neurobehavioral recovery and learning after experimental traumatic brain injury (TBI). Therapeutic strategies that include pharmacotherapy and environmental enrichment are utilized alone or in combination in an attempt to restore function and/or attenuate TBI-induced deficits in male and female rats as well as adult and pediatric models. Another interest is the evaluation of pharmacological agents that may hinder the recovery process after TBI (e.g., antipsychotics). The long-term goals of the laboratory are to develop therapies that facilitate functional recovery after TBI and to elucidate potential mechanisms for the observed effects. Dr. Kline's research is primarily funded by the NIH.
Dr. Kline is an International Behavioral Neuroscience Society Fellow and recently received the Distinguished Mentor Award from the Faculty for Undergraduate Neuroscience (FUN) international organization at the Society for Neuroscience (SfN). The Mentor Award is given to a FUN member, in recognition of significant contributions as a mentor for young neuroscientists. He is also the current President-Elect for the National Neurotrauma Society. His tenure as President will run from July 2017-August 2018.
Cellular and molecular mechanisms

Distinguished Professor of Physiology & Biophysics and Psychiatry
University of Illinois Chicago, College of Medicine and Research Service, Jesse Brown VAMC
Dr. Rasenick's work has focused on G protein signaling in the nervous system. He has been particularly interested in how G proteins and the cytoskeleton work in concert to modify synaptic shape and to form a molecular basis for depression and the action of antidepressant drugs. He is also founder of Pax Neuroscience, a company designed to develop and utilize depression biomarkers for diagnostics, treatment and drug development. He is an elected fellow of the American College of Neuropsychopharmacology and the American Association for the Advancement of Science and the Cuban Academy of Sciences.
In addition to research and teaching, Dr. Rasenick is active in public policy. He currently chairs the Advocacy Committee for the American Brain Coalition. While a Robert Wood Johnson Fellow (1999-2000), he was a staff member with the late Senator Edward M. Kennedy, (D Mass.). He is also involved in international outreach for neuroscience.
Maurizio Popoli
Cellular and Molecular Mechanisms
Prof Popoli was trained in Biochemistry/Cell Biology at University of Naples and received postdoctoral training at International Institute of Genetics and Biophysics (CNR, Naples), and Department of Psychiatry of Washington University, (St. Louis, MO).
His studies contributed to characterization of neuroplasticity mechanisms involved in psychopathology and psychotropic drug action, and to the elaboration of the neuroplasticity/glutamatergic hypothesis of mood and anxiety disorders. Currently his work focuses mainly on the action of behavioral stress at the level of synapses/circuitry, and on epigenetic changes and microRNAs, with special attention to identification of new biomarkers of pathology and of drug response/resistance.
He has received a NARSAD Independent Investigator Award, and funding from national and international agencies, including European Union. He has served as a member of CINP International Scientific Program Committee (2014-2016), and is a member of the CINP Fellowship & Awards Committee (2014-). He is also a member of the ECNP Scientific Program Committee (2019-2020) and of the Governing Board of the Italian Society for Neuroscience (2016-2019).


Techniques in neuroscience
Shanghai Jiao Tong University, China
Section Editor Since April, 2016
Dr. Tong received the B.S. degree in radio technology from Xi'an Jiao Tong University, China, in 1995, the M.S. degree in turbine machine engineering and Ph.D. degree in biomedical engineering from Shanghai Jiao Tong University, Shanghai, China, in 1998 and 2002, respectively. He was a post doctor in Biomedical Engineering Department, Johns Hopkins School of Medicine from 2002 to 2005. His research interests include neural signal processing, neurophysiology of brain injury, and cortical optical imaging. He is the founding chair the IEEE EMBS international summer school of neural engineering. Prof. Tong is also an active Associate Editor of IEEE Transactions on Biomedical Engineering, IEEE Transactions on Neural Systems and Rehabilitation Engineering, Medical & Biological Engineering & Computing. Dr. Tong is the conference Chair of the 8th IEEE EMBS international conference of Neural Engineering (NER'2017).


Robert Gerlai
Cognition and behavior
Dr. Gerlai has been Section Editor of BMC Neuroscience since 2009. He received his Ph.D. from the Hungarian Academy of Sciences with the highest distinction in 1989. He has held academic positions in Europe and North America (Eötvös Univ Budapest, Mt Sinai Hosp Res Inst Toronto, Indiana Univ Purdue Univ Indianapolis, Univ Hawaii Honolulu), and he also held leadership positions in the US biotechnology and biopharmaceutical research industry working as a senior research scientist and Vice President (Genentech Inc. South San Francisco, Eli Lilly & Co. Indianapolis, Saegis Pharma Half Moon Bay) before joining Univ Toronto in 2004 where he is currently full professor at the Dept Psychology.
Dr. Gerlai has published over 200 papers in peer reviewed scientific journals and books with a cumulative citation number over 11000 and an H index of 54. He is member of editorial boards of PLOS ONE, Learn Behav, Genes Brain Behav, Neurotox Terat, he is Associate Editor of Frontiers Genet Comp Traits, Review Editor for Front Neurosci. He has edited several journal special issues and books. He has served as grant referee for a variety of funding agencies around the globe (NIH &NSF of USA, Wellcome Trust of UK, Israeli Sci Found, South Korean Sci Found, Hungarian Sci Res Found, German Res Found, Austrian Sci Found, NSERC & CIHR of Canada). He is founding member of IBANGS, was the treasurer and member-at-large of this Society. He was USA Councillor of IBNS, and has also served as Chair of several committees of IBNS. He has been a Fellow of IBNS since 2005, and he was the President of IBNS in 2007 and 2008. He received the University of Toronto Dean's Excellence Award for being the top performing faculty five times in the past six years, and got the Distinguished Scientist Award from IBANGS in 2013. In 2014, he received the John Wiley Distinguished Speaker Award from ISDP, and in 2015 he was awarded the Univ Toronto Excellence in Research Award.
Dr. Gerlai's research is on the biological and genetic mechanisms of behaviour. For the past thirteen years his research at Univ Toronto has been concerned with the development of novel behavioural testing tools for the zebrafish, and behavioural phenotyping and psychopharmacological and genetic approaches with zebrafish to study the mechanisms of alcohol abuse, fetal alcohol spectrum disorders, and of learning and memory.